Meet Tony
With over 30 Years in weapons and firearms training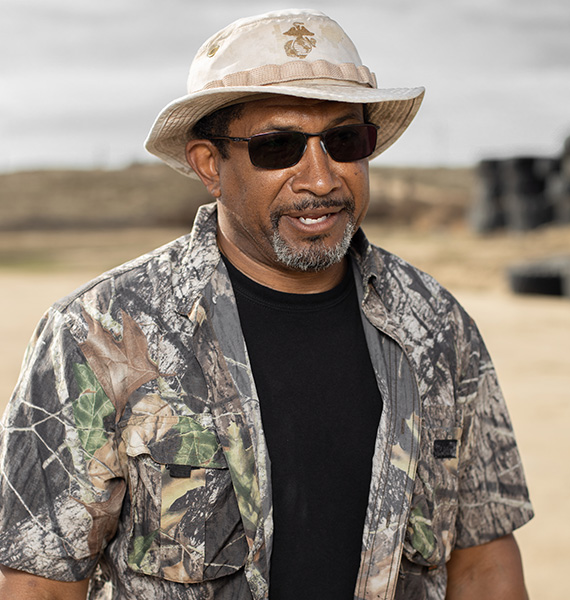 About Me
Mosley Tactical is owned and operated by Tony Mosley of Bakersfield, California. Tony is a veteran of the United States Marine Corps (1979 – 1984) and served as a Bakersfield Police Officer (Det.) for over 24 years. Tony has been teaching firearms tactics and strategies in Kern County for over 20 years. His expertise includes Pistol, Shotgun, and Rifle at all levels of training. For a fresh perspective on firearms training and tactics, schedule a firearms training class with Tony today!
My history
Tony started his service career when he joined the U.S. Marine Corps, where he was a CH 46 Crew chief/ aircrew member of the aircraft before leaving with the rank of Sergeant after serving Honorably for five years. He came home and then joined Bakersfield Police Department as an officer to start out as Patrol Officer until being promoted to Detective after 25 years on duty eventually retiring from law enforcement altogether.
He now works as a ROC instructor that prepares students for careers in criminal justice or law enforcement by giving them real-life experience while also allowing him time so that he can train individuals in his new gun training courses.
Get Outside Your Comfort Zone
Learn everything you need to know about firearms